~Norma Apple~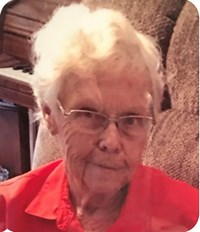 YOAKUM: Norma Apple, 86, passed away July 25, 2021. She was born April 9, 1935 in Tulsita, Texas to the late Jack and Zora (Ratcliff) Merrell.
Norma was a talented woman with a heart of gold. She played the piano at Hebron Baptist Church for 18 years. She was a nursing home administrator for over 30 years and there was not a task she wouldn't do to help her staff and residents. She experienced many losses in her life but walked by faith and gave her all.
Survivors are her husband of 38 years, Edward Apple of Yoakum; daughter Nancy Gips of Yoakum and Edward's children, Janet Wheeler of Georgia, Sharon Apple of San Angelo, Edward Dale Apple of Baytown, Morris Apple of San Antonio and Bruce Apple and wife Debbie of Oklahoma; 6 grandchildren and 28 great-grandchildren and 3 great-great-grandchildren; sister-in-law, Joyce Merrell of Pettus.
Preceded in death by her parents; first husband, Alvin Brandt; 2 daughters, Ellen Gonzales and Linda Volkmer; 2 sisters and 4 brothers.
Memorial Service 11 a.m., Saturday, September 18, 2021 at Hebron Baptist Church with Pastor Kenneth Parker officiating.
Arrangements by Thiele Cooper Funeral Home, 361-293-5656.