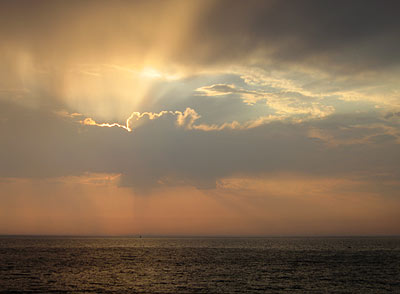 ~Connie (McLarry) Ausec~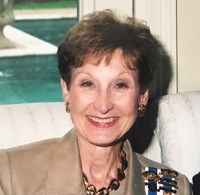 SPRING,TEXAS: Constance (McLarry) Ausec, passed away on Friday, October 25, 2019. She was born on September 8, 1942 in Eagle Lake, Texas to Carl McLarry and Frances Smith McLarry. Connie shared 54 years of marriage with her late husband George "Bubba" Ausec.
Connie cherished her childhood memories growing up in Yoakum, Texas and graduated from Yoakum High School in 1960. She graduated Summa Cum Laude from Sam Houston State University in 1984 receiving a Bachelor of Arts in Teaching. As an American History teacher, she was able to share her passion for our nation's history with her students at Klein Forest High School for nine years.
The lasting legacy that Connie has provided is overreaching. As a charter member of Champion Forest Baptist Church, joining in 1971, Connie and her husband taught preschool Sunday School for 38 years. Connie's love of genealogy shone brightly in her membership in the National Society Daughters of the American Revolution and in the National Society of Colonial Dames. She served as a chapter regent and treasurer of the San Jacinto Chapter NSDAR and as a treasurer in the Heritage Trails Chapter NSDAR, of which she was an organizing member. Connie successfully traced her direct lineage back to 27 patriots who aided in the American Revolution and was a 45-year member of NSDAR. She was especially blessed by the lifelong friendships formed through her church and these organizations.
Most of all, Connie valued her family. She loved being the oldest sister to her four siblings and treasured their close knit bond. She was a loving and dedicated mom to her two boys and spent much of her time cheering them on at baseball and soccer games. One of her favorite roles was as "Grandmother", and she was so proud of her five grandchildren. Family time was filled with stories and laughter at annual trips to the Frio River and cherished time together at their farmhouse in Yoakum.
Connie is survived by her son Kurt (Ginny) of Mt. Ida, Arkansas; son Chris (Heather) of Corinth, Texas; her grandchildren Matt Ausec, Andrew Ausec, Travis Ausec, Abby Ausec and Jake Ausec; her siblings Carla Walthall (Jay) of Edna, Texas, Claudia McLarry of Yoakum, Texas, David McLarry (Carol) of Victoria, Texas and Doug McLarry of Yoakum, Texas; sister-in-law Cheryl Trott and brother-in-law Rex Kelley both of Yoakum, Texas; her nieces and nephews Holly Hall (Curtis), Sara Walthall, Carl Rickman, Michael Rickman (Kristy), Allison Strauss, Rachel Allen (Sean), Julie McLarry (Justin Homfeld), Kim Kelley (Donna), and Dwayne Kelley. She is preceded in death by her husband, George Ausec, her parents Carl McLarry and Frances Smith McLarry, her brother-in-law John Trott, and her sister-in-law Rosalie Kelley.
Visitation will be held 11a.m. to 1 p.m., Saturday, November 2, 2019 at Thiele-Cooper Funeral Home in Yoakum.
Private burial to be held.
In lieu of flowers, memorials may be made to: Champion Forest Baptist Church, 15555 Stuebner-Airline Rd., Houston, Texas, 77069.