~Linda Berger~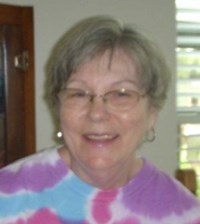 YOAKUM: Linda Berger, 76, completed her earthly journey, Wednesday, February 27, 2019. She bravely fought thyroid cancer for 16 years. She was born May 9, 1942 in Yoakum to the late Homer L. and Bernice (Dickinson) Berger.
Linda was a teacher, having taught at Rice Consolidated ISD, Greenville ISD and substitute teacher at Yoakum ISD.
She loved to travel but eventually returned to Yoakum to care for her mother, Bernice Berger, who passed away February 11, 2019.
Survivors are her daughters, Bambi Derr (Randolph) of Arizona, Tammi Hughey (Travis) of Navasota and Rachel Lancaster (Raymond) of Greenville; son, Gilbert (Butch) Mauer (Kim) of Boerne; 15 grandchildren and 23 great-grandchildren; sister, Doris Schlenker (Austin) of Victoria; brothers, Homer F. Berger (Betty) of Yoakum, Bob Berger (Sharen) of Bay City , Clay Berger (Paula) of Yoakum and Jimmy Berger (Sandy) of Yoakum.
Preceded in death by her parents.
Visitation 5 to 7 p.m., Friday, March 8, 2019 at Thiele Cooper Funeral Home in Yoakum.
Funeral Service 10 a.m., Saturday, March 9, 2019 at Thiele Cooper Funeral Home with Rev. Warren Hornung officiating. Burial to follow at County Line Cemetery.
Memorials may be given to County Line Cemetery Endowment Assn., Nannie Rae Baker Scholarship Fund or First United Methodist Church.