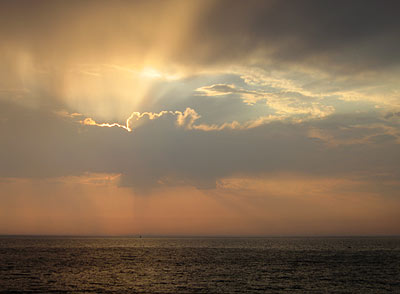 ~Arthur "Leon" Bland~
YOAKUM: Arthur "Leon"  Bland, 83 years old, passed away peacefully at his home on October 12, 2020. Leon was born February 16, 1937 in Haskell, Texas to Odie Lee and Hazel Redwine Bland.
As a child, he moved to Yoakum, Texas with his family and graduated from Yoakum High School. He was a member of the 1952 Yoakum Bulldog State Championship Team although a previous game injury prevented him from playing in the game. Leon joined the United States Marines and was honorably discharged from the Corp. Leon married Nan Walton on January 30, 1958 after a world wind courtship of 7 days! They were married for nearly 60 years. Leon went to work for Southern Pacific Railroad in 1956. After retirement, he enjoyed bird hunting in Kansas, deer hunting in South Texas, and made frequent gambling trips to Las Vegas and  Louisiana casinos (He liked visiting his money!). He especially enjoyed (relished) telling his many "true stories" repeatedly to his family (captives) and friends (also captives).
Leon is survived by his sister, Annalyn Bland Karl of Yoakum, TX; brother, Bobby (Rose) Bland of Yoakum, TX; sister-in-law, Mae Werner Bland of Luling, LA; brother-in-law, Bob Auten of Fort Worth, TX; numerous nieces and nephews and their families; and extended family and friends.
He is preceded in death by his wife; parents; sisters, Mary Jane Bland and Martha Bland Auten; brothers, Samuel Lee Bland, Lenneth Odie Bland, and Thomas Marlin Bland Sr.; sister-in-law, Shirley Linder Bland; and brother-in-law, Richard A. Karl.
There will be a public viewing at Thiele-Cooper Funeral Home on Friday, October 16, 2020 from 1:00-6:00 p.m. and, then to honor Leon's wishes, a private graveside service.
Pallbearers will be nephews, Brandon Bland, Russell Herzik, Ben Auten, Russell Bland and Greg A. Karl; friends, Shane Cretors, Kenny Cretors, and Mark Jacobs.
A special thank you to the kind and loving care from is Helping Hearts dedicated caregivers Ameera, Ashley, and Catherine. They were a blessing to Leon and became his family (and ours), too. Also, his Accolade Home Health nurses, Deborah and Michelle (kind and Compassionate ladies); as well as his Accolade Hospice nurses, Callee and Brenda (body and soul comforters for us all). We are so grateful for all of these dedicated healthcare workers.
If desired, donations in lieu of flowers may be given to Alexander Cemetery Association, c/o David Benbow, P.O. Box 3091, Victoria, TX 77903; Bluebonnet Youth Ranch, P.O. Box 90, Yoakum, TX; or donor's choice.
Arrangements by Thiele-Cooper Funeral Home 361-293-5656.