~Rudy Bordovsky~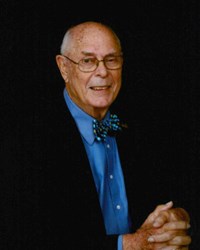 YOAKUM: Rudy Bordovsky, 86, passed away Sunday, January 12, 2020 surrounded by his loving family. He was born November 2, 1933 in Hallettsville to Rudolph and Hedwig (Matula) Bordovsky.
He was a member of St. Joseph Catholic Church, served as a Lector, Eucharistic minister and an associate member of the Incarnate Word of the Blessed Sacrament. He was a 4th degree Knight of Columbus and a member of KJT. He graduated from University of Texas Pharmacy School in Austin in 1956 and served the next 64 years as a pharmacist, retiring after 34 years of owning and operating Palace Drug Store in Yoakum.
Survivors are his beloved wife of 59 years, Theresa (Matula) Bordovsky of Yoakum; daughter, Anna Marie Bludau (Paul) of Hallettsville; sons, Andrew  Bordovsky  and Carl Bordovsky (Deborah) both of Yoakum and R.L. Bordovsky (Leah) of Victoria; grandchildren, Zachariah Bordovsky (Samantha), Hannah Bordovsky, Isaiah Bordovsky, Joshua Bordovsky, Jacob Bordovsky, Jordan Bludau and Lillieana Bludau; great-grandchild, Harper Bordovsky; sister, Helen Knipling (James) of Victoria; brothers, Paul Bordovsky (Emily) of Karnes City and Robert Bordovsky of Hallettsville; numerous nieces and nephews.
Preceded in death by his parents; sister-in-law, Ann Bordovsky; brother-in-law, Msgr. Lawrence Matula.
Visitation 5 to 7 p.m., Tuesday, January 14, 2020 at Thiele Cooper Funeral Home with Rosary recited at 7 p.m.
Funeral Mass 10 a.m., Wednesday, January 15, 2020 at St. Joseph Catholic Church with Rev. Matthew Huehlefeld officiating. Entombment to follow at Shiner Catholic Mausoleum.
Pallbearers will be his grandchildren.
Honorary pallbearers are Bob Harbers, Victor Novak and E.J. Blaschke.
In lieu of flowers, memorials may be given to St. Joseph Catholic School, Sacred Heart Catholic School or the Food Pantry.
The family wishes to thank the medical care team, Dr. Watson, Dr. Ciborowski, Dr. Tim Wagner, Dr. Ralph Wagner, Dr. Bishop, Yoakum Community Hospital and Lashawn Barnett for all their special care.