~Cynthia Chilek~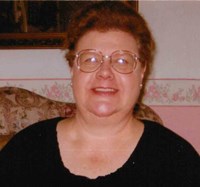 SHINER: Cynthia Ann Chilek, 57, passed away Thursday, April 12, 2018. She was born September 7, 1960 in Houston to the late Sylvester and Mildred (Panus) Chilek.
She was a teacher for 23 years after having taught in Port Lavaca and Houston and was a member of Catholic Daughters and Shiner Pilot Club.
Survivors are her brothers, Gary Chilek and wife Lana of East Bernard and Michael Chilek and wife Angie of Lumberton; 2 nieces, Anna Beth Castillo and Carah Chilek; 4 nephews, Darby, Logan, Garrett and Justin Chilek.
Rosary to be recited 7 p.m., Friday, April 13, 2018 at Thiele Cooper Funeral Home in Yoakum.
Funeral Mass 10 a.m., Saturday, April 14, 2018 at Sts. Cyril & Methodius Catholic Church in Shiner with Rev. Bryan Heyer officiating. Burial to follow at Shiner Catholic Cemetery.
Preceded in death by her parents.
Memorials may be given to Donor's Choice.