~Shirley Chumchal~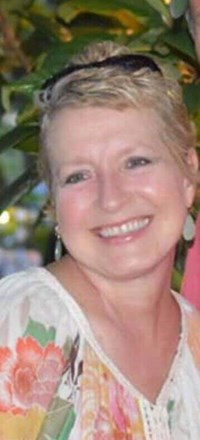 SHINER: Shirley Chumchal, 53, joined her heavenly family, Friday, August 2, 2019. She was born November 4, 1965 to the late Joe and Monica (Morisak) Machacek.
She graduated from St. Paul High School in 1984.
Survivors are her husband of 32 years, Patrick Chumchal of Shiner; sisters, Helen Faltysek (Alton) of Shiner and Pamela Elliott Of Mexia; brothers Deacon Joe Machacek (Mary), Eugene Machacek (Sandy), Ben Machacek (Diana), Pat Machacek (Elaine), all of Shiner and Mike Machacek (Linda) of Yoakum; mother and father-in-law, Georgia and Milton Chumchal of Shiner; sister-in-law, Brenda Chumchal of Pflugerville.
Preceded in death by her parents; brother, Daniel Machacek.
Visitation 5 to 7 p.m., Monday, August 5, 2019 at Thiele Cooper Funeral Home with Rosary recited at 7 p.m.
Funeral Mass 10 a.m., Tuesday, August 6, 2019 at Sts. Cyril & Methodius Catholic Church with Rev. Bryan Heyer officiating. Burial to follow at St. Ann Catholic Cemetery.
Memorials may be made to St. Ann Catholic Church.