~Douglas "Pete" Cook Jr.~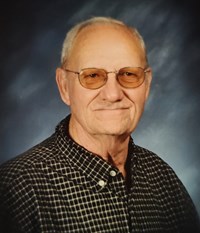 YOAKUM:  Douglas "Pete" Cook Jr., 84, passed away Monday, August 30, 2021. He was born November 20, 1936 in Yoakum to Douglas and Ollie (Butts) Cook Sr.
He was a veteran having served in the US Army from 1957 to 1962. He married his beloved Marjorie Louise Kaiser December 30, 1961 at Holy Cross Lutheran Church and they were blessed with four daughters. Cynthia, Pamela, Kelle and Amy. Pete worked as an appliance repair man for years then served as the maintenance supervisor for Yoakum ISD for 24 years until his retirement in 1998.  After retirement he continued to enjoy fishing, woodworking, traveling, and spending time with his granddaughters.
Survivors are his wife Marjorie Kaiser Cook of Yoakum; daughters, Cynthia Bomersbach (Pat) of Victoria, Pamela Cook of Schertz, Kelle Cook of Yoakum and Amy Marroquin (Fabian) of Palacios; 5 grandchildren, Kayla Camarillo (Carl), Kendle Bomersbach, Kaitlyn Marroquin, Kelsey Marroquin and Kinsley Marroquin  and one great-grandson on the way; sister, Marionette Kneifel (Victor) of Shiner.
Preceded in death by his parents; brother, Burton Perry Cook.
Visitation 9 a.m. to 3 p.m., Sunday, September 5, 2021 at Thiele Cooper Funeral Home with Funeral service  at 3 p.m. with Presiding Minister Kara Hairell Speed officiating and Assisting Minister Alsen Wenzel. Burial to follow at Yoakum Oak Grove Cemetery.
Memorials may be given to Holy Cross Lutheran Church.
Arrangements by Thiele Cooper Funeral Home, 361-293-5656.