~Eva Davidson~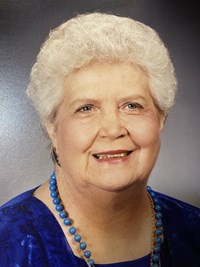 SHINER: Eva O'Neil Davidson, age 88, passed away on Monday, January 27, 2020.
She was born December 18, 1931 in Columbus, Ohio to Meers and Florence (Sallee) Willis.
She was a woman in business before it was as acceptable, serving as an examiner for Housing Urban Development. She enjoyed Hallmark movies and listening to books on tape.
Survivors: daughter, Teri Stratman (Chuck) of Shiner; grandchildren, Jennifer Stratman, Heather Boner, Amber Stratman and Eric O'Neil; great-grandchildren, Lexi and Jade Boner.
Preceded in death by: parents; son, Dan O'Neil; brother, Myron Willis.
Memorial Service 2 p.m., Sunday, February 16, 2020 at United Dr. Martin Luther Lutheran Church with Rev. Chris Heinold officiating.
In lieu of flowers donate to United Dr. Martin Luther Lutheran Church in Shiner or American Cancer Society.