~Edward "Bud" Davis~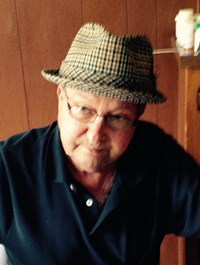 YOAKUM: Edward "Bud" Davis, 68, passed away Thursday, April 12, 2018.
He was born July 6, 1949 in Yoakum to Edward and Marion Rice Davis.
He was a truck driver for 43 years, served in the U.S. Navy and a Baptist.
Survivors: wife, Barbara Vincik Davis; daughters, Megan Davis, Julie Smith, Brigid O'Mara and Colleen Guevara (Patrick); sons, Nathan Davis (Sara) and Clement Sofka (Carrie); 13 grandchildren; sisters, Shelia Garrison (Ron) and Lori Devereaux (Gilbert); brothers, Terry K. Davis (Donna) and Mark Davis (Katy).
Visitation 4-6 p.m. Saturday, April 14, 2018 at the funeral home.
Funeral service 2:30 p.m. Sunday, April 15, 2017 at Thiele-Cooper Funeral Home with Rev. Richard Bowden officiating. Burial at Oak Grove Cemetery.
Pallbearers: Dustin Davis, Mike Rice, Neal Rice, Shawn Deveraux, Rick Kalmus, Joe Kalmus, Doug Berger and Eric Miculka.
Honorary pallbearers are grandchildren.
Memorial contributions may be given to the donor's choice.