~Jim Delvige~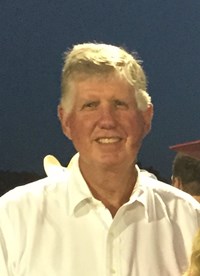 YOAKUM: Jimmie Ray Delvige, 69, passed away on June 4, 2018. He was born January 31, 1949 to O.C. and Sophie Goetz Delvige of Taylor, Texas. Jim was the youngest of two siblings. He was born and raised in Lexington, Texas with his brother Bob. In 1958 the family moved to the small town of Yoakum, where he would spend the rest of his life.
After moving to Yoakum, Jim met Roma Jo Kaiser and they married in 1970. Together they had two children: Brian Kevin and Cheryl Helene. Brian was born March of 1972 and Cheryl was born in August of 1973.
In his early years, Jim enjoyed working with his mom and dad at their family business, Yoakum Hatchery, hatching baby chicks. That eventually led to his employment with Trent Egg Company, which included an egg delivery route throughout south Texas. After the close of their business, Jim was employed with Yoakum ISD.
Throughout Jim's life he experienced a tragic heartache: the death of his daughter Cheryl in 2002, and then the loss of both of his parents. While these experiences were painful, you could always find Jim with a smile on his face, and a presence that could light an entire room. Jim was a hardworking man who was always willing to help a person in need. There was never a stranger to Jim, and he liked it that way.
Jim was stricken with an unknown form of dementia in 2017. The rapid pace of this disease called for Jim very abruptly and too soon. Jim's final gift to his family was the donation of his brain for research.
Today, we choose to remember his loyalty and compassion, kind heart, and strong will; we remember a husband who honored his vow to love Roma Jo throughout their 48 years of marriage, we remember a father who loved his children unconditionally, we remember a grandfather who offered compassion rather than materialistic things, we remember a friend who was always willing to lend a hand, we remember the remarkable life of Jim.
Survivors include; his wife Roma Jo Delvige, his son Brian Delvige of Yoakum and granddaughter Kendall Delvige of Yoakum, and his brother Robert Delvige of Pickerington, Ohio.
Preceded in death by his parents; daughter, Cheryl Delvige.
Visitation 5 to 7 p.m., Wednesday, June 6, 2018 at Thiele Cooper Funeral Home with Rosary recited at 7 p.m.
Funeral Mass 10 a.m., Thursday, June 7, 2018 at St. Joseph Catholic Church with Rev. Matthew Huehlefeld officiating. Burial to follow at St. Joseph Catholic Cemetery.
In lieu of flowers, memorials may be given to Brain Support Network, PO Box 7264, Menio Park, CA 94026.