~Daniel Dvorak~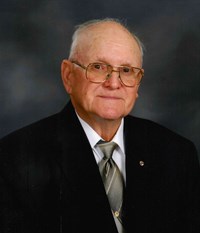 YOAKUM: Daniel  J. Dvorak, 90, passed away Sunday, January 9, 2022. He was born June 25, 1931 in Hallettsville to the late Joseph and Hermina (Zapalac) Dvorak.
He was a veteran having served in the US Army during the Korean Conflict and was a member of VFW Post # 6209 and American Legion Post # 395. He was a bridge crew foreman and retired from TxDot . He was a member of St. Joseph Catholic Church and a lifetime member of the KC's.
Survivors are his daughter, Sharon Hairell (James) of Yoakum; sons, Daniel Dvorak (Nina) of Yoakum and Dennis Dvorak (Stacey) of Jones Creek; 7 grandchildren, Justin Dvorak(Kristen), Antonio Dvorak, Angela Griswold (B.J.), Zena Dvorak, Ty Dvorak, Daylin Dvorak and Wesley Hairell; 6 great-grandchildren; brother, Joe "Babe" Dvorak.
Preceded in death by his parents; wife, Lydia Mae Dvorak; 4 sisters, Patsy Tesch, Josephine Koening, Judy Perkins and Dellie Pustejovsky; brother, Jerry Dvorak.
Visitation 5 to 6:30, with Rosary recited at 6:30 p.m., Wednesday, January 12, 2022 at Thiele Cooper Funeral Home.
Funeral Mass 2 p.m., Thursday, January 13, 2022 at St. Joseph Catholic Church with Rev. Matthew Huehlefeld officiating. Burial to follow at Salem Cemetery.
Pallbearers are Justin Dvorak, Wesley Hairell, Ty Dvorak, Antonio Dvorak, John Hart and James Hart.
Honorary Pallbearers are Daylin Dvorak, Angela Griswold and Zena Dvorak.
Memorials may be made to St. Joseph Catholic Church.
Arrangements by Thiele Cooper Funeral Home, 361-293-5656.