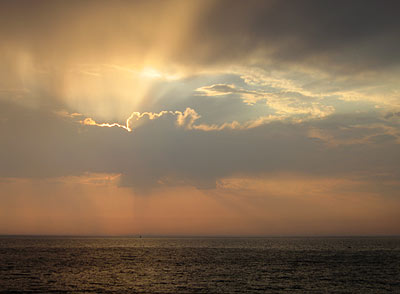 ~Dorothy Dworsky~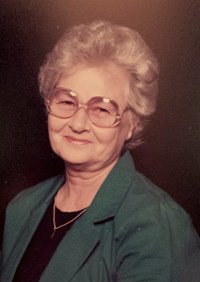 SEGUIN: Dorothy Antonia Dworsky, 95, passed from this earthly home on November 1, 2017 in Seguin, Texas.  She was born on December 26, 1921 to Frank and Mary Pekar in Sweet Home. She married Anton Dworsky on June 17, 1941 in Sweet Home.  Living in New Braunfels most of her life, she worked at Camp Landa and Mission Valley Mills sewing western shirts. Retiring in Seguin, she loved baking, teaching her grandkids how to make kolaches and noodles, gardening, fishing and feeding the wild animals who would come to her back porch. In her younger years she loved to go dancing and play the accordion for family get togethers.
She is survived by her children, Dorothy Hanzelka (Eugene) of Hallettsville, Delores Hennesey, Dale Dworsky (Barbara), and Roy Dworsky (Terri) of Seguin; Grandchildren, Cheryl Walker (Mayo) of Oakland, Darren Dworsky of Crawford, Co., Beverlee Dworsky of Seguin, Shannon Gill (Brian) of Fort Worth, Jason Hennesey (Becky) of Seguin, Boyce Manning (Jessica) of Corpus Christi, Steven Beyer (Laura) of Dallas and Kristine Barr (Ron) of Seguin; 13 Great-Grandchildren and 2 Great-Great-Grandchildren; Twin sister, Elizabeth Dworsky of Victoria, sisters, Helen Bujnoch of Hallettsville, Adele Vanek and Betty Ann Shaefer (Norbert) both of Houston; Brother, Albin Pekar of Houston and sister in law Bernie Pekar of California.
She was preceded in death by her parents; husband; sister, Georgie Vanek (Felix); Brothers Julius Pekar, Felix Pekar (Adele), Jerome Pekar (Edith), Victor Pekar (Mary) and brother in law Gene Bujnoch.
Visitation 4 to 6 p.m., Sunday, November 5, 2017 with Rosary recited at 6 p.m., at Thiele-Cooper Funeral Home.
Funeral Mass 10 a.m., Monday, November 6, 2017 at Queen of Peace Catholic Church in Sweet Home with Rev. Matthew Huehlefeld officiating. Burial to follow at Queen of Peace Catholic Cemetery.
Memorials may be made to Queen of Peace Catholic Church or The Queen of Peace Cemetery in Sweet Home.
Arrangements by Thiele-Cooper Funeral Home, 361-293-5656.