~Charles Ferrell Jr.~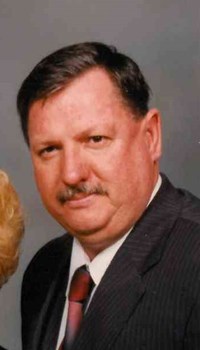 YOAKUM: Charles Leslie Ferrell, Jr, age 80, passed away Sunday, March 28, 2021. He was born December 11, 1940 in Gonzales to Charles Leslie Ferrell Sr. and Joyce Carpenter Ferrell.
He was a retired police officer for the City of Yoakum after 25 years of service. He was an avid power lifter and opened the first weight lifting gym in Yoakum. He enjoyed hiking, motorcycle riding and was a member of Christian Motorcycle Club.
Survivors: wife, Virgi Zissa Ferrell; daughter, Janice Stevens (Ricci); grandchildren, Richard Stevens (Lisa), Tara Kaufhold (Michael), Jarrod Stevens (Anna) and Travis Gerhardt; great-grandchildren: Libby Stevens, Hank Stevens, Matthew Stevens, Lillian Stevens, Bruce Erekson and Kase Kaufhold; son-in-law, Mark Gerhardt; sister, Glenda Thibodeaux.
Preceded in death by: parents; daughter, Lynette Gerhardt.
Visitation 5-7 p.m. Thursday, April 1, 2021 at Thiele-Cooper Funeral Home.
Funeral service 10 a.m. Friday, April 2, 2021 at Thiele-Cooper Funeral Home with Mr. Dwayne Stevens officiating. Burial St. Joseph Catholic Cemetery.
Pallbearers: Ricci Stevens, Richard Stevens, Jarrod Stevens, Travis Gerhardt, Mark Gerhardt and Bruce Erekson.
Memorial contributions may be given to Yoakum Police Department Firing Range.
Arrangements by Thiele-Cooper Funeral Home 361-293-5656