~Tom Finger~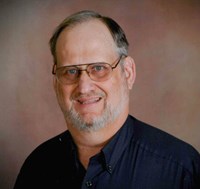 SHINER: Tom Finger, 66, passed away suddenly Sunday, September 29, 2019. He was born March 3, 1953 in Weimar to Marvin and Mary (Durant) Finger.
He graduated from Flatonia High School in 1971 and attended Blinn College, then went onto Southwest Texas State University, graduating in 1975 with a Business degree. He worked for Kaspar Wire Works for 27 years until his retirement. He participated in Chili Cook-offs throughout the state of Texas, won some and placed in various competitions for his chili. For 10 years he served as co-chairman of the chili cook-offs held in conjunction with the Flatonia celebration, Czhilispiel. He served on Flatonia City Council for 5 years and was named "Citizen of the Year" in 1987. He moved to Shiner in 1988 and joined the Board of Directors for Shiner Game and Fish League and served on the Board for the Bennett Cemetery in Sweet Home. He met his soul mate and faithful companion and married Dianne Pfeil on December 21, 1996. They have shared 22 years of love and laughter.
He is also survived by a brother, Robert Finger and wife Carol of LaGrange and numerous family and friends.
He is preceded in death by his parents; his beloved in-laws, Edgar and Gladys Pfeil and brother-in-law, Ronnie Pfeil.
Visitation with family 5 to 7 p.m., Wednesday, October 2, 2019 at Thiele Cooper Funeral Home.
Memorial Service 11 a.m., Thursday, October 3, 2019 at UDML Shiner Lutheran Church with Rev. Chris Heinhold officiating. Burial to be held at a later date.
In lieu of flowers memorials may be made to Shiner Lutheran Church, Shiner Fire Dept., Shiner Game & Fish League or Bennett Cemetery Association.