~Lillian Fojtik~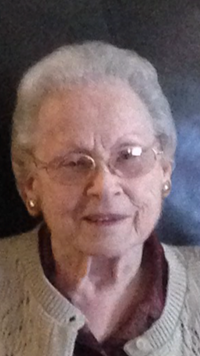 YOAKUM: Lillian L. Fojtik, age 94, passed away Wednesday, July 10, 2019.
She was born April 3, 1925 in Plum, Texas to Willie and Cyrilla Peters Janca.
She was a teacher's aide for Yoakum I.S.D. She was a 75 year member of K.J.Z.T. #37 and St. Ann's Catholic Church.
Survivors: son, Mark Zimmerman (Sheryl) of Moulton; grandchildren, Keith Zimmerman and Casie Zimmerman; step-daughters, Dolores Sestak (Dennis) of Yoakum and Darlene Daspit of Florida; brother, Joe Janca of Yoakum; special friend, Jim Vanek of Hallettsville.
Preceded in death by: husbands, Harry Zimmerman and George Fojtik; brother, Louis Janca.
Rosary 6:30 p.m. Thursday, July 11, 2019 at Thiele-Cooper Funeral Home.
Funeral Mass 11:00 a.m. Friday, July 12, 2019 at St. Joseph Catholic Church with Rev. Matthew Huehlefeld officiating. Burial St. Ann's Catholic Cemetery.
Memorial contributions may be given to St. Ann's Catholic Church or donor's choice.