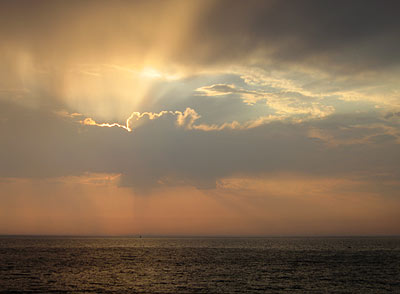 ~Patricia Garrett~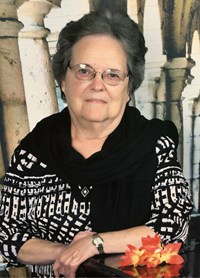 YOAKUM: Patricia Fain Loudermilk Garrett, 80, passed away May 2, 2019 surrounded by her family. She was born in Edna, Texas on February 21, 1939, to parents Lauren Anderson Loudermilk and Gladys LaRue Milby Loudermilk.
She attended high school in Yoakum and graduated from Beeville High in 1957. She married A.G. Garrett on December 22, 1957. Together, they lived in College Station, Victoria, Vidauri, Goliad, and Yoakum. Patricia and A.G. lived a majority of their 46 years together in Yoakum, where they raised their family. Patricia was retired bookkeeper at the Yoakum ISD Superintendent's Office. Patricia and A.G. were both adult leaders in the 4-H and FFA programs.
She is preceded in death in 2004 by her husband, A.G. Garrett, her parents, her brothers Jack Wayne Loudermilk and Lauren Anderson Loudermilk, Jr., and her sister Gloria LaRue Loudermilk Durant.
She is survived by her sister, Carol Loudermilk Chick, and her sister-in-law, Minnie May Garrett Haney.
She is survived by her seven children, their spouses, and seventeen grandchildren: Alison Garrett Adams and husband, Tim; Randal Garrett and wife Andrea, and child Grace; Kirby Garrett and wife, Joni and children, Seth, Lauren, Audrey, and Mattie; Russell Garrett; Phillip Garrett and wife, Donna, and children, Olivia, Emily, Eleanor, Abby and Jennings; Jack Garrett and wife Karen, and children Kelly Garrett Morgan and husband Collin Morgan, and Cody; and Jennifer Garrett Crow and husband JC and children Claire, Garrett, Colby, Drew, and Amber. In addition, she is survived by numerous nieces and nephews from the Loudermilk and Garrett families.
Visitation will be 5 to 7 p.m., Monday, May 6, 2019 at Thiele-Cooper Funeral Home, 1477 Carl Ramert Dr, Yoakum, Texas.
The Funeral Service 10:30 a.m., Tuesday, May 7, 2019, at First Baptist Church, 202 Dunn St., Yoakum, Texas. Mickey Ewing will serve as officiant.
Interment will follow at County Line Cemetery immediately following the conclusion of the funeral service.
Pallbearers include her sons and son-in-laws.
Memorials may be made to First Baptist Church Yoakum or a local hospice organization. Cards and Memorials may be mailed: Patricia Garrett Family, c/o Alison Adams, 11490 W Schaefer Rd, Schertz, TX 78154.