~Ronald "Tony" Guyn~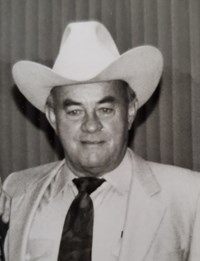 SHINER: Ronald Dennis "Tony" Guyn, age 86, passed away Thursday, February 11, 2021.
He was born June 4, 1934 in Claude, Texas to Mansel and Sarah McPearson Guyn. 
Tony moved to Corpus Christi in 1942 and at 13 years old began his rodeo career @ 17 years old he became a professional cowboy with his membership to the Turtles pre RCA it changed in 1945 to Rodeo Cowboy Association he had card #1503. He completed in Fort Worth, Houston and San Antonio winning and paying his way thru college: Southwest Texas State University. He became the Southern Regional NIRA Champion Bull Rider in 1958, which included Texas, Oklahoma, and Louisiana. He was also "runner up" All Around Cowboy that same year. Also, in 1958 he had enough points to win the World title in bull riding, but personal responsibilities kept him from attending the meet, which was required to claim the title. He continued to win many buckles, championships and saddles thru out his career. He was inducted into the Texas Cowboy Hall of Fame in 1996 for his riding abilities and character.  He was respected among his competitors and friends and was always there to lend a hand to anyone in need. Tony was the driving force for the State of Texas, House of Representatives 75th Legislators passing, declaring and adopting #Rodeo to be the official sport of Texas. He was very proud of this historic contribution to the sport he loved. Tony, reminiscing, not to many years ago recalled his rodeo days, "I have fond memories--memories of good people and good times". He was in the trucking business and served in the U.S. Army.
Survivors: daughter, Gay Lee Cassell (Jay); sons, Ronald Dennis Guyn Jr (Cheri) of Shiner and James B. Guyn of Moulton; grandchildren, Chloe Guyn, Jason Guyn, Tara Byrnes (Scott) and Andrew Guyn and five great-grandchildren.
Preceded in death: wife, Jackie Guyn; sister, Gloria Evans; grandson, Grant Whitaker.
Graveside service 2:30 P.M. Monday, February 22, 2021 at Shiner Cemetery with Pastor Steve Bowman officiating.
Pallbearers: Caden Byrnes, Caleb Byrnes, Carson Byrnes, Coltin Whitaker, Andrew Guyn and Patrick Wagner.
Memorial contributions may be given to Texas Cowboy Hall of Fame, 2515 Rodeo Plaza, Fort Worth, Texas 76164.
On-line guest book may be signed at www.thielecooper.com
Arrangements by Thiele-Cooper Funeral Home 361-293-5656.