~Donnie Hale~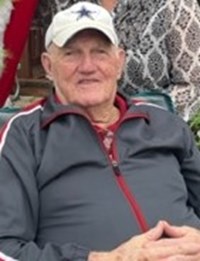 YOAKUM: Donnie Hale, 82, passed away on Monday, May 22, 2023, with his family by his side. He was born August 5, 1940 on Chapman Ranch, Texas  to Jack and Elsie (Henry) Hale.
He worked as a salesman all his life. He loved to talk, to laugh, to play golf and have a good time, but most of all, loved his family.
Survivors are his wife of 60 years, Nancy (Buske) Hale of Yoakum; son Keith Hale and wife Shari of Victoria; daughter LeeAnn Taylor and husband Jerry of Victoria; five grandchildren; eight great-grandchildren; two sisters, Betty Jalufka of Koerth and Billie Knox of Rockdale.
Preceded in death by his parents; sisters, Barbara Pennel, Sharon Vincik, Donna Hale and Brenda Fric; brothers, Bobby Hale, Royce Hale, Randy Hale and Roy Hale.
A Celebration of Life will be held at 11 a.m., Saturday, May 27, 2023 with visitation beginning at 10 a.m. at First United Methodist Church, Yoakum, with Pastor Warren Hornung officiating.
In lieu of flowers the family asks that memorials be made to First United Methodist Church or Hospice of South Texas.
Arrangements by Thiele-Cooper Funeral Home.  361-293-5656.