~Edwin Hilliard~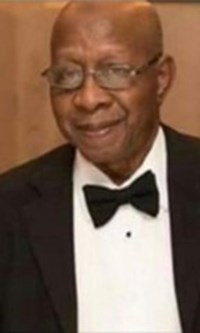 YOAKUM: (Pete) Edwin Samuel Hilliard, age 81, passed away Thursday, February 28, 2019.
He was born May 5, 1937 in Yoakum to Lee Roy and Rosie Hilliard.
He worked for Tenneco Oil Company and El Paso Oil Company.
Survived by: daughters, Cassandra Scott, Scelenia Boss-Griffin (Spouse Patrick) and Tina Hilliard; sons, Kenneth Hilliard, Roscoe Hilliard and Taron Scott; 16 grandchildren,12 great-grandchildren and 1 great-great grandchild; sisters, Jessie, Bertha and Florence; brother, Leroy.
Preceded in death by: parents; Naomi Hilliard (wife); Tyrone Scott son of Doris Scott; sisters, Delores, Joyce, Maureen and brothers Thomas and Robert.
Funeral service 1:00 p.m. Saturday, March 9, 2019 at Thiele-Cooper Funeral Home. Burial at Leesville Cemetery.
Pallbearers: Gary Scott II, Trey Hilliard, Terrance Hillard, Stephon Baines, Eric Giles and Brian Matthews.