~Lester Hoepfl~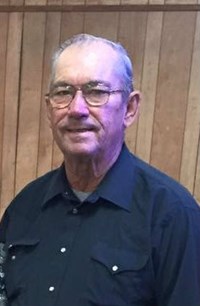 SHINER: Lester H. Hoepfl, 71, passed away Sunday, November 5, 2017. He was born August 25, 1946 in Shiner to the late Edwin and Rosie (Werner) Hoepfl Sr.
He retired from Spoetzel Brewery after 44 years of service and went to work for the City of Shiner as animal control officer. He was dedicated to making sure every animal was treated kindly.
Survivors are his wife of 49 years, Barbara Anders Hoepfl  of Shiner; daughters, Connie Meyer (Daryl) of Yoakum and Lynette King of Shiner; son, Chancley Hoepfl of Yoakum;7 grandchildren, Christopher King, Aubrey King, Michaila Meyer, Brooke King, Caden Aldis, Chase Hoepfl and Hunter Hoepfl; 2 great-grandchildren, Maria King and Rhyder Romero; brother, Charles Hoepfl (Carolyn) of Yoakum; numerous nieces and nephews.
Preceded in death by his parents; 2 sisters, Gladys Hoepfl and Roselyn Berger; 2 brothers; Edwin (Buben) Hoepfl and Donald Hoepfl.
Visitation to begin at noon Wednesday, November 8, 2017 at Thiele Cooper Funeral Home with Rosary recited at 6 p.m.
Funeral Mass 10 a.m., Thursday, November 9, 2017 at Sts. Cyril & Methodius Catholic Church with Rev. Bryan Heyer officiating. Burial at Shiner Catholic Cemetery.
Pallbearers are James Koska, David Fortune, Walter Aldis, Daryl Meyer, Steven Seifert and Tim Bruns.
Memorials may be given to City of Shiner Animal Services.