~Wilma Hoerig~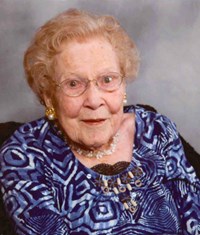 YOAKUM: Wilma A. Hoerig, 97, passed away September 25, 2018. She was born October 9, 1920 to Fritz E. and Nathalia (Fiedler) Lucko. She was the second of three children.
She was baptized into the Body of Christ at the Lutheran Church in the Charlottenburg Community In Lavaca County. Most of her life was in Lavaca County and Yoakum.
She is survived by her son Alfred (Al) O. Hoerig and his wife Patricia (Patty); daughter, Carol Ann Lindell and her husband Mark; granddaughter Krista Hoerig Marx and her children Josh Bell and Kat Bell, grandson Karl A. Hoerig and wife Nancy J. Davis and their children, Nati and Karson Hoerig; niece Merle Lucko Raymond and children; numerous cousins and friends.
Preceded in death by her parents; husband Alfred Hoerig; a great-granddaughter; two brothers.
Visitation 10 to 11 a.m, Saturday, October 6, 2018 at Holy Cross Lutheran Church with Funeral Service at 11 a.m., with Pastor Alsen Wenzel officiating. Burial to follow at Shiner Cemetery.
In lieu of flowers, memorials may be given to Lutheran World Relief, Holy Cross Lutheran Church in Yoakum or Donor's Choice.