~Jeffery "Papa" Holmes~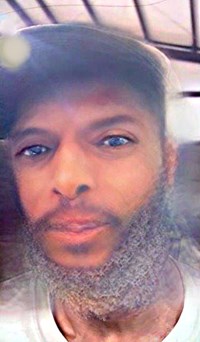 YOAKUM: Jeffery Charles "Papa" Holmes, age 58, passed away Thursday, August 8, 2019.
He was born October 25, 1960 in Yoakum to Roger and Katherine Ford Holmes.
He worked at Double J Saddlery.
Survivors: daughter, Stephanie Taylor; granddaughter, O'Nesh Taylor; brother, David Mitchell (Sherry) all of Yoakum.
Preceded in death by: parents; brothers, Roger Holmes, Jr and Clifton Ford.
Viewing 4:00 p.m.-7:00 p.m. Friday, August 16, 2019 at Thiele-Cooper Funeral Home.
Funeral service Saturday 10:00 a.m. at Beth Elder Baptist Church with Pastor Marvin Carpenter officiating. Burial Pleasant Grove Cemetery.
Pallbearers: Harvey Heights, Ronnie Heights, Douglas Heights, Roy Rivera, Tommy Enoch and Leonard Taylor.