~Cindy Hull~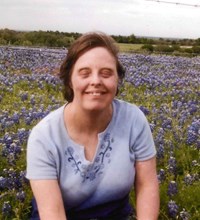 MOULTON: Cindy Hull, 61, joined her heavenly family Tuesday, November 23, 2021. She was born January 3, 1960 in Shiner to the late Walter and Nancy (Johnson) Hull.
Cindy was a special person and she was a blessed gift, joining her six sisters and one brother. She loved people, playing basketball, riding her bike and listening to music. Music was her joy that made her laugh and dance.
Survivors are her sisters, Betty Marcak of Shiner, Doris Boyle (Leo) of Santa Fe, Texas, Patsy Bacon (Al) of League City, Virginia Davis (David) of League City and Iris Sobsey of Virginia; brother, Robert Hull ( Terri) of Moulton; numerous nieces and nephews and extended family and friends.
Pallbearers are her nephews Paul Davis , Matthew Hull, Daniel Hull, Dylan Alexander, Simon Marcak, and Drew Marcak.
Preceded in death by her parents Walter and Nancy Hull; sister, Joyce Welter
Funeral Service 4 p.m., Wednesday, November 24, 2021 at Moulton City Cemetery Pavilion with Pastor Lance Johnson and Paul Daniels officiating.
Arrangements by Thiele-Cooper Funeral Home, 361-293-5656.