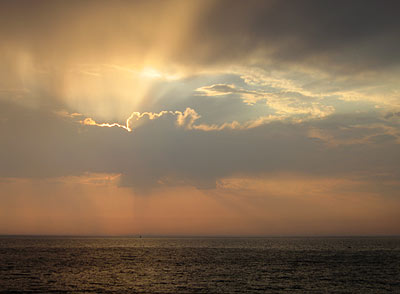 ~Richard Jacobs~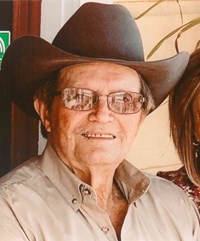 HOPE: Richard Bryan Jacobs, 80, joined his heavenly family Tuesday, June 8, 2021. He was born March 6, 1941, in Hope to McKinley and Myrtle (Williams) Jacobs.
He was a beloved husband, dad, poppa, a southern gentleman, and a rancher who lived his life taking care of his land, cattle, and his beloved family.
After graduating high school, he began his life long career of working at South Texas cattle auctions penning cattle.  He began calling pens at Hallettsville Livestock in 1959 and retired in January 2019 after 60 years of doing what he loved.  He worked for several auction rings including Columbus, Wharton, Edna, Lexington, Bay City & Flatonia Livestock. In 1981, he and his brother, Johnny, purchased the Edna Livestock Market.  They ran the auction successfully as partners until the untimely passing of Johnny in an automobile accident in 1983. He worked calling pens for the next 36 years, and there wasn't anyone who could do it better. 
In 1967, he met the love of his life, Sandra Stevens, and they were married three months later on January 20, 1968.  They enjoyed a full life together raising three kids, traveling with friends, going out to eat, enjoying one another's company, and working side by side as Sandra became his most dedicated ranch hand.
Richard loved the Texas Longhorns, playing dominoes, volleyball, ping pong, and fast pitch softball, and watching his kids and grandkids play in all sports.  He had a love for music that he passed on to his kids, grandkids, nieces, and nephews.
Survivors are his wife of 53 years, Sandra (Stevens) Jacobs of Hope; daughter, Laurie Schneider and husband Kevin of Yoakum;  sons, Brant Jacobs and wife Anna of Hope, and Bryan Jacobs and wife Mandy of Hope; 10 grandchildren, Chelsey Dickinson, Taylor Brandes, Connor Ratcliff, Kassidy Ratcliff, Macey Jacobs, Brett Jacobs, Bowen Jacobs, McKinley Jacobs, Kelson Jacobs and Holden Jacobs.
Preceded in death by his parents, brothers Johnny Jacobs and Robert Jacobs, and great nephew Bradyn Jacobs.
Visitation 1 p.m. to 3 p.m., Sunday, June 13, 2021 at Thiele Cooper Funeral Home with Funeral Service at 3 p.m. with  Terry Starling officiating. Private burial to follow at Hebron Cemetery.  Family will receive visitors following the burial at Yoakum Community Center.
Pallbearers are Jake Jacobs, David Terry, Kevin Schneider, Randall Jacobs, Mike Heller, Dean Stavinoha, Damian Brosch, and T.R. Marshall. 
Honorary Pallbearers are Mack Terry, Zain Terry, Colt Richards, Jacey Richards, Blake Jacobs, Kolson Jacobs and Kanin Jacobs.
Memorials may be given to Bradyn A. Jacobs Memorial Scholarship Fund and Yoakum Church of Christ.
Arrangements by Thiele Cooper Funeral Home, 361-293-5656.