~Joe Jalufka~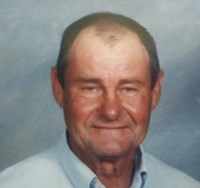 SHINER: Joseph Isidor Jalufka, age 71, passed away Saturday, April 20, 2019.
He was born September 30, 1947 in Shiner to Frank and Mary Pekar Jalufka.
He was a farmer and rancher for Cannonade Division of King Ranch. He served in the U.S. Army reserves and was a Catholic.
Survivors: daughter, Jennifer Sampleton (Walter) of Gonzales; son, Mark Jalufka (Bobbie Sue) of Shiner; 7 grandchildren; sisters, Joyce Jalufka of Shiner, Helen Hahn (Stanley) of Gonzales and Mary Kristynik (Kenneth) of Moulton; brother, Lawrence Jalufka (Toni) of Yoakum.
Preceded in death by: parents; wife, Mabel Richter Jalufka, (married May 9, 1970).
Visitation 5-6 p.m. with rosary at 6 p.m. on Tuesday, April 23, 2019 at Thiele-Cooper Funeral Home.
Funeral Mass 10 a.m. Wednesday, April 24, 2019 at Sts. Cyril & Methodius Catholic Church with Father Bryan Heyer officiating. Burial Shiner Catholic Cemetery.
Pallbearers: Jene Dreyer, Carl Weber, Louie Matias, Brad Brown, Jacob Tipp and Daniel Tomas. Honorary pallbearers: nieces and nephews.
Memorial contributions may be given to Shiner Catholic School Endowment Fund or St. Nicholas Society Tuition Assistance Fund.