~Edward Jungbauer~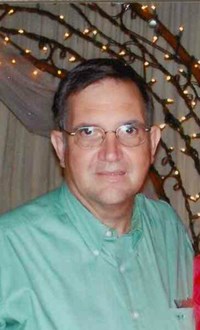 SHINER: Edward Jungbauer, 62, passed away Tuesday, July 10, 2018. He was born August 27, 1955 in Shiner to the late Eddie and Annie (Koudelka) Jungbauer.
He worked for Kaspar Wire Works for 33 years retiring in April 2017 when his health began to decline.
Survivors are his wife of 23 years, Jackie Jungbauer of Shiner; sisters, Barbara Mikeska (Leroy) of Goliad and Patsy Novosad (Quentin) of Shiner; numerous nieces and nephews.
Preceded in death by his parents.
Rosary 6:30 p.m., Thursday, July 12, 2018 at Thiele Cooper Funeral Home.
Funeral Mass 1 p.m., Friday July 13, 2018 at Sts. Cyril & Methodius Catholic Church with Rev. Tony Pesek officiating. Burial to follow at Shiner Catholic Cemetery.
Pallbearers are Justin Caddell, Charlie Lewis, Eddie Holland, Garrett Novosad, Bradley Mikeska and Jason Mikeska.
Honorary pallbearers are Victor Harbers, Wyatt Caddell and Jace Caddell.
In lieu of flowers memorials may be given to Shiner Public Library or Shiner Animal Shelter, 115 E. Wolters 2nd St., Shiner, Texas 77984.