~James "J J" Jurica~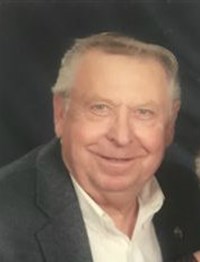 SWEET HOME: James "JJ" Jurica, 75, passed away Friday, November 3, 2017. He was born February 22, 1942 In Schulenburg to the late Eddie and Lucy (Janacek) Jurica.
He worked for 50 years in the leather industry and his greatest love in life was his family.
Survivors are his wife of 53 years, Patricia Heidaker Jurica of Sweet Home; daughter, Debra Moeller (Victor) of Sweet Home; sons, Greg Jurica (Patricia) of Edna and Shaun Jurica (Andrea) of Pollok; 1 grandson, Matthew Moeller; sister Florine Troquille (Mike) of Pattison.
Preceded in death by his parents.
Rosary 6:30 p.m., Monday, November 6, 2017 at Thiele Cooper Funeral Home.
Funeral Mass 10 a.m., Tuesday, November 7, 2017 at St. Joseph Catholic Church with Rev. Matthew Huehlefeld officiating. Entombment to follow at St. Joseph Catholic Mausoleum.
Memorials may be given to Accolade Hospice.