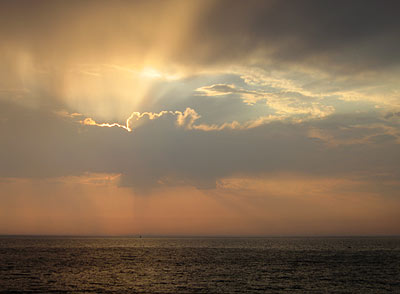 ~Sydney Kaiser~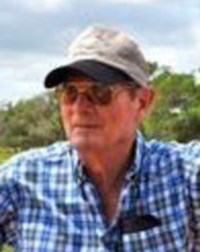 YOAKUM: Sydney David Kaiser died Sunday, June 25, 2017. He was born on September 15, 1931 to Charles Albert Kaiser & Ima Pagel Kaiser in the house near the Stratton community where he lived for most his life. 
He was pre-deceased by his father; mother; brother Charles Kyle Kaiser; sister Sybil (Kaiser) Hermes; Gladys (Blank) Kaiser, wife and mother of his children; and 2nd wife, Margaret Shindler. 
Sydney is survived by his wife, Barbara (Wright) Kaiser of Yoakum, TX, daughters & sons-in-law, Corliss Lynn & Owen Smith of Austin, TX, Sydney Kay & Mike Platis of Austin, TX, David Keith & Susie Kaiser of Sammamish, WA. Sydney is also survived by his grandchildren Jen Steinmann (Josh) Clayton of Dallas, TX, Nathan (Marissa) Kaiser of Seattle, WA, Eryn Kaiser Barker of Gunnison, CO, Courtney Steinmann (Tommy) Kocian of Yoakum, TX, Ailey (Ritchie) Hughes of Seattle, WA, Clayton Kaiser of Renton, WA, Rachel Platis  fiancee' Ryan Horton of Austin, TX, and Brett Platis of Austin, TX, & by 8 great-grandchildren (with another on the way). Surviving step-children are Brett (Karen) Wright of Fall City, TX, Jamie (Lisa) Wright of Cuero, TX, Keith (Salina) Shindler of Cuero, TX, Cyndy (JD) Young, of Gainesville, TX. Step-grandchildren are Maxx Wright of Austin, TX, Cameron (Haley) Wright of Floresville, TX, and Megan (Adam) Kruger of Hutto, TX. 
Losing his father at a young age during the height of the Great Depression, Sydney learned how to work hard, be persistent & the importance of "making do", all values that served him well as he educated himself about electronics through mail-order correspondence courses, & applied those skills to fulfilling work with the Texas Department of Transportation & Texas Eastern Gas Transmission Corporation, from which he retired to ranch full-time. Loving a challenge, he could work livestock, weld, carpenter, & taught himself how to use a computer in his 70's. 
Sydney loved living & working with Gladys on the home-place, improving the land & his livestock. 
Sydney loved his community & sought to contribute through his active involvement in Holy Cross Lutheran Church, Rotary Club of Yoakum, the #90 Dance Club & leadership in Boy Scout Troop 224. 
Sydney loved people, making friends of strangers wherever he went as he traveled locally & around the United States with Gladys & friends, & maintaining deep friendships with childhood friends. 
Most of all, Sydney loved his family. His wife, Gladys of 47 years, his wife Margaret of 5 years, & his wife Barbara of 10 years. Sydney & Gladys raised their children with discipline & faithfulness, with love & respect for each other, with gratitude, & with ambition equal to their abilities. He loved his grandchildren, having them in the country, & welcoming his great-grandchildren to the family. 
Sydney truly had a life well-lived as a father, husband, friend, & child of God. He will be dearly missed. 
A visitation will be held at Cooper-Thiele Funeral Home from 5 PM to 7 PM on Wednesday, June 28, followed by a memorial service at Holy Cross Lutheran Church the next day, Thursday, June 29, at  11 AM followed by a reception. 
The family wishes to express their deepest appreciation to the staff of ALZCare of Cuero for their devoted dedication to Sydney's care. 
Memorials may be made to Holy Cross Lutheran Church, Rotary International, the First Baptist Church Food Pantry or the organization of donor's choice.
Arrangements by Thiele-Cooper Funeral Home 361-293-5656.