~Curtis Kelly~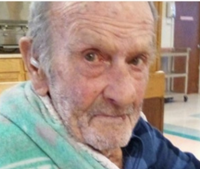 YOAKUM: Curtis William Kelly, age 92, passed away Friday, September 1, 2023. He was born December 9, 1930.
He was a security guard and served in the U.S. Army. He enjoyed being with his dogs, the outdoors, fishing and being by the ocean just watching the waves.
Survivors: sons, Bruce Kelly and William Kelly; grandchildren, Zack Holster, Alan Kelly, John Kelly and Joseph Kelly.
Preceded in death by: wife, Inez Kelly.
No funeral service will be held.
Arrangements by Thiele-Cooper Funeral Home 361-293-5656.