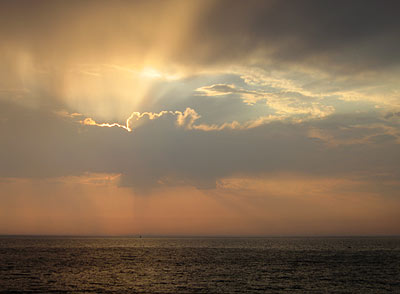 ~Alice King~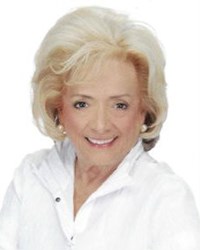 GONZALES: Alice Goebel King, 80, of the Santa Guadalupe Ranch near Gonzales, Texas, died August 10, 2017. She was born May 12, 1937, the second of four children of Mr. and Mrs. Joseph Gallegos of San Antonio. She attended Our Lady of the Lake, married and raised four children. After she became a licensed vocational nurse, she worked at the Methodist Hospital Cardiovascular ICU in Houston. She moved to Bunkie, LA, where she began her career in cattle ranching and was named Cattleman of the Year in Rapides Parish.
She moved back to Texas after marrying Shelby S. King, her husband of 30 years. She became a founding member of the Cattleman's Texas Longhorn Registry and volunteered as a cattle breed inspector. Mrs. King was active in the Gonzales Ladies Study Club and the Cheapside Ladies Club. Mrs. King was very passionate about the education of children and was a proud supporter of Strake Jesuit College Preparatory School in Houston where her three sons graduated. She also provided scholarships for St. Joseph's Catholic School in Yoakum and generously supported St. Ann Catholic Church in Hochheim.
Mrs. King was preceded in death by her parents and her brother, Joseph Gallegos, of San Antonio. She is survived by her husband, Shelby, and sisters, Eva Ondarza of Hampton, VA, and Anita Herrera of San Antonio, and her four children: Mike Almaguer (Kim) of Sugar Land, Randy Almaguer (Debbie) of The Woodlands, David Almaguer (Jill) of Bellaire, and Jacqueline Humphrey (Scott) of Katy. She is also survived by an "adopted" son: Bruce Greenberg and his son, Sean; and her 5 grandsons: Austin (Allison), Ryan and Chase Almaguer, Jakob and Jaron Humphrey. Her surviving step children are Marcia Stilley (David) of Port Aransas; Tracy King (Cheryl) of Uvalde, Kreg King of San Antonio, and several step-grandchildren and great grandchildren. She will also be missed by many loving nieces and nephews.
A celebration of her life will be held on Tuesday, August 15, at 2 p.m., at St. Ann Catholic Church, 4162 State Hwy 111 W in Hochheim. Burial will follow at the adjacent cemetery. Afterwards, her family will receive friends at a reception at St. Joseph's Catholic Church Family Center, 201 Schrimscher St. in Yoakum.
In lieu of flowers, memorials can be sent to Strake Jesuit College Preparatory, 8900 Bellaire Blvd., Houston, TX, 77036 or St. Ann Catholic Church in Hochheim.
Arrangements by Thiele-Cooper Funeral Home in Yoakum 361-293-5656.