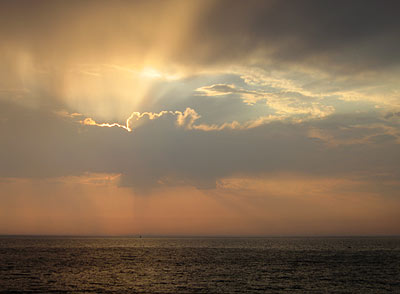 ~Bobbye Knocke~
CORPUS CHRISTI: Barbara Ann (Bobbye) Knocke, passed away peacefully on August 6, 2021.  Barbara was born April 3, 1939 in Yoakum, to Grover B. Knocke and Erna M. (Behr) Knocke. She was a very loving and caring daughter, sister, and aunt who will be missed dearly.  As the eldest sibling, she was always there to care and help out her family when needed.  Bobbye was also a very giving person who would help others in need! 
Bobbye moved to Orange Grove, TX with her family where she grew up and was raised.  In 1958, she graduated from Orange Grove High School where she received honors in band and sports.  She was an awesome basketball player and musician.  In band, she played the tenor saxophone and bassoon.  She was a member of the All-District and All-Regional band and was awarded numerous medals for various competitions.  In sports she was voted "Best Athlete".  Later in her life, she was inducted to the Orange Grove High School Hall of Fame for her achievements in sports.  In 1961, she graduated from Del Mar College with an Associate Degree in Physical Education.  She attended the University of Corpus Christi where she earned a Bachelor of Science degree in Education with emphasis in Physical Education and Biology in 1966. Through out her years, she coached junior high and high school girls' volleyball, basketball, and track helping their teams win district and regional championships.  Besides coaching, she was a science teacher.  After teaching and coaching for 27 years, Bobbye retired from Port Isabel Jr. High and moved to San Marcos, TX.   She went to work for Wackenhut Correctional Facility in Kyle, TX where she worked her way up from a sergeant to lieutenant position.  There she taught life skills to the inmates before their release.  She finally retired and settled in Kilgore, TX in 2003.  There she lived for six years close to her sister Suzanne. In 2009, she moved to Corpus Christi, TX to be close to her other family members.  During that time, she attended many of her nephew Nick's Ray High School baseball games, her niece Katie's plays at the Harbor Playhouse (her favorite was Chicago), and road trips with her sister Kathy to see the wild flowers in the country and the beautiful homes decorated at Christmas on the way to Waco.
Bobbye had several interests.  In her younger years, she played women's fastpitch softball as a pitcher and third baseman.  While playing for the Salvation Army team in 1959, she pitched the team to win the state title in the Texas Amateur Athletic Federation Tournament.  Playing for the Corpus Christi Blue Jays, she and her team played in the showcase game for the 1968 Mexico Olympics. Besides chilling and spending time with family, she loved to fish and golf with family and friends.  She loved going with her friends from Lyford every summer to New Mexico rock hunting. She also enjoyed raising Appaloosa horses and showing them in horse shows.
She is survived by her siblings Marianna (Knocke) Allen and her husband Kenneth E. Allen of Victoria; Richard A. Knocke and his wife Mary (Courts) Knocke of Corpus Christi  and Kathy D. (Knocke) Loftin and her husband Jeffery L. Loftin of Corpus Christi, along with numerous nieces & nephews, great nieces and nephews, and great-great nieces and nephews.
She is preceded in death by her parents Grover B. Knocke and Erna M. (Behr) Knocke; sister, Suzanne Woodburn.
Memorial Service 10 a.m., October 9, 2021 at Yoakum Oak Grove Cemetery with Chaplain Lyman Mereness officiating. Bobbye will be serenaded by Bayou City Brass Band for her farewell.
Arrangements by Thiele Cooper Funeral Home, 361-293-5656.