~Jerry Koerth~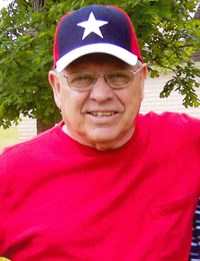 SHINER: Jerome "Jerry" Koerth, 77, passed away Wednesday, February 10, 2021 at home with his beloved wife at his side. He was born August 28, 1943 in Hallettsville to Leslie Louis Koerth and Annie (Pesek) Koerth. Jerry wrote his own obituary when his health began to deteriorate. It was written as such:
After my Dad's discharge from the military, we moved to Bentonville, Texas  near Alice. There I was raised and graduated from William Adams High School in Alice. Upon graduation, I joined the military and proudly served my country from 1962 to 1968. Beside the joy heaped upon me by my son and my wife, I also enjoyed a life of hunting and fishing. My son and my wife have been the gleam in my eye for many years. I have been truly blessed.
I am survived by my wonderful wife, Debra Koerth of  Shiner and my son , Leslie Joseph Koerth of Austin and sister JoAnn Eggemeyer of Aqua Dulce, Texas.
I am preceded in death by my parents.
At my wishes, there will be no public viewing or funeral service.
Memorials may be made to St. Jude Children's Hospital or Hospice of South Texas.
Arrangements by Thiele Cooper Funeral Home, 361-293-5656.