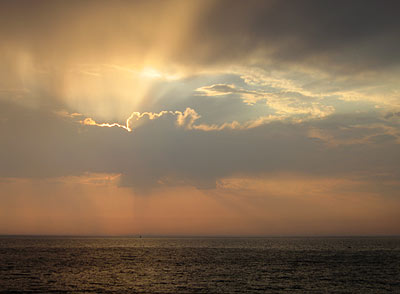 ~Margaret "Smitty" Kolar~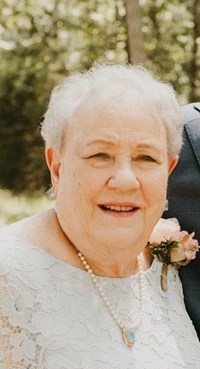 Margaret Anita Schmidt Kolar of Moulton passed away on Wednesday, January 5, 2022, from complications of lung cancer.  Just 9 days shy of her 89th birthday, she was surrounded by her loving family.
Known as "Smitty" to almost all, she was born on January 14th, 1933, to Adolph and Alma Schmidt of Yoakum, Texas.  She was born in the small country town of Concrete, then moved to Yoakum during her middle school years with her parents and older brother, Clifford.  She would work at Perry's, one of the state's first variety stores, in the candy department during high school, graduating from Yoakum High in 1951.
She married James E. Kolar in 1952 and they would be blessed with three children, residing in Moulton.  Smitty had a love of sewing, crafting and enjoyed growing flowers in her garden from cuttings given by friends.  She also loved going gambling on the bus with friends to Coushatta, often found late at night at one of the slot machines.  She would remember fondly taking her grandson gambling on his 21st birthday and the fun they had counting his winnings. 
In 1981, at the age of 48, Smitty, along with her dear friend Mary Kosub, opened K & K Bridal Rail in Moulton, in the historic railroad depot building.  With no formal retail training, together, they learned the ropes of running a business for what would become a destination for brides shopping for their special gown over the next several decades.  When the Houston Chronicle visited and wrote a feature article on the little bridal shop in Moulton, she could not have been prouder. 
Years later, her dear friend Wilma Ducho would take over for Mrs. Kosub as co-owner, continuing the hard work and growing the business with "big city selection and small-town prices."  In 1994, her daughter Melissa would take over ownership, continuing the tradition in the little depot building besides the railroad tracks, a legacy that would last more than 30 years.
Through the years, K&K Bridal Rail would be featured in the Houston Chronicle, Texas Highways Magazine, Ray Miller's Texas, and many area newspapers.  Though so proud of her three Aggie children and their accomplishments through the years, K & K Bridal Rail truly was her 4th child.  She loved it dearly and stood proudly in its success.  In her final weeks of life, she would be blessed with two nurses telling her they had purchased their wedding gowns from her decades ago, and she beamed with pride and joy.
Smitty was a spirited and independent thinker and could often be found debating the newest president or law while getting her mail at the post office.  She had strong beliefs but always had the best interests of her country, community, and family in the forefront.  She loved poodles and her sweet dog, Benji, stood faithfully at her side these past few years.
Smitty loved her Lord, and she loved her family, which included four grandchildren and amazingly to her, getting to know her 6 great grandchildren.  She beamed when each learned to say Nan. 
She is preceded in death by her parents.  She is survived by her brother Clifford Schmidt and wife Mattie of Lufkin, Texas; son, Mike Kolar and wife Rhonda of Horseshoe Bay, Texas; son, Mark Kolar and wife Shana of Highlands, North Carolina; daughter, Melissa and husband Tod Helweg of Seguin, Texas; grandchildren, Keely Schaefer and husband Rustan of Austin, Texas; Kye Kolar and wife Lyla of Austin, Texas; Haley Fournier and husband Trey of Houston, Texas; Tanner Helweg and wife Timber of Houston, Texas; great grandchildren, Lincoln, Savannah, Lillie, Lennon, Kolar, and Luka.
In lieu of flowers, donations may be made to the Moulton Fire Department, the Yoakum Community Hospital, or any charity of your choice.
The family would like to express their gratitude for the kindness and extraordinary care Mom received in the later years of her life as well as the outpouring of love and support she received from friends and neighbors.  We would like to thank Cornelia Pohler for her undying support and care of Mom, Cleo Nieto for always willing to lend a helping hand, her sweet neighbor Rose Selzer for being such a comfort to her nearby.   Our sincere thanks to her lifetime dear friend, Mrs. Leona Biehunko, who welcomed her to her last home at Sage Spring Senior Living in San Marcos, and to her nephew, Wayne Schmidt, for painting, fixing, and just being there for her through all the years.   Thank you to the many medical personnel through the years; Dr. James Drost of Yoakum and his staff, Christus Santa Rosa Medical Center, Sage Spring Senior Living and Heart to Heart Hospice in San Marcos.  Thank you to the staff of K&K Bridal Rail, who always remembered the founders and were instrumental in its success.   Finally, to the thousands of K&K Bridal Rail customers, please know you are remembered and appreciated.
Visitation will be held at Thiele-Cooper Funeral Home in Yoakum on Sunday, January 9, 2022, from 3 to 6 pm.  A celebration of life service will be held at St. Joseph's Catholic Church Parish Hall (church under renovation) in Moulton at 10 a.m., Monday, January 10, 2022 with Private burial to be held.  Pallbearers will be Rustan Schaefer, Kye Kolar, Tanner Helweg, Trey Fournier, Wayne Schmidt, and Tod Helweg.
Our thanks to Thiele-Cooper Funeral Home for handling the arrangements in Yoakum, Texas.  361-293-5656.