~Adolph Koncaba~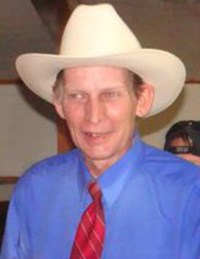 SHINER: Adolph Emil Koncaba, Jr. age 55, passed away Monday, July 8, 2019.
He was born May 12, 1964 in Shiner to Adolph Koncaba, Sr and Lorene Pilat Koncaba.
He worked at Kaspar Wire Works for 29 years and was a carpenter.
Survivors: mother, Lorene Koncaba of Moulton; daughter, Kristy Smolik (Brian) of Yorktown; son, Brian Koncaba of Yorktown; 2 grandchildren, Landon Smolik and Cheyenne Smolik; brother, Glen Koncaba (Julie) of Shiner.
Preceded in death by: father, Adolph Koncaba, Sr; sister, Joyce Machacek.
Rosary 1:30 p.m. followed by Memorial Funeral Mass at 2:00 p.m. Friday, July 12, 2019 at St. Joseph Catholic Church in Moulton with Rev. Gabriel Maison officiating.