~Ann (Sitka) LaJoie~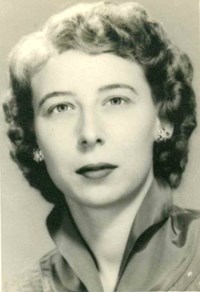 YOAKUM: Ann (Sitka) LaJoie, 87, passed away peacefully Saturday, March 9, 2019 at Stevens Health Care & Rehab.
She was born May 8, 1931, in Lavaca county, the youngest child born to the late John Sitka Sr. and Agnes (Orsak) Sitka.
Ann was married to John Hugh Holden Jr. for 15 years and together they owned and operated the K. Woolens Store in Yoakum. She later married John LaJoie and went on to manage the Handy Stop. Ann was a devout Catholic also served as the rectory secretary for Saint Joseph Catholic Church of Yoakum, Texas.
She is survived by her nieces and nephews; Gladys Lehman of California and Shirley Fechner of Corpus Christi, John Sitka III of La Porte, Kathy Chopra of Kentucky, Margaret Pillar of Boerne, Ruth Click of Kingwood, Michael Sitka of Lubbock, Robert Sitka of Rosharon, Penny Carter of Bandera, and Mark Sitka of Lufkin.
She is preceded in death by her parents; brother, John Sitka Jr. and half-brothers, Joseph Sitka, Anton Sitka, Thomas Sitka, Louis Krpec, and Leo Krpec and two half-sisters Johanna Zavidil and Emily Blumrich
Rosary will be recited at 1 p.m., Wednesday, March 13, 2019 at St. Joseph Catholic Church, with Funeral Mass at 1:30 p.m., Rev. Matthew Huehlefeld officiating. Entombment to follow at St. Joseph Catholic Mausoleum.
Memorials may be given to St. Joseph Catholic Church.