~Sandra McCord~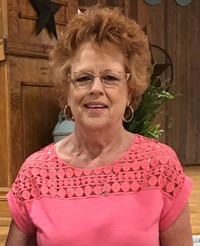 YOAKUM: Sandra Kay McCord, age 67, passed away Thursday, November 11, 2021.
She was born September 30, 1954 in Yoakum to Clarence and MaryLee Heinsohn Schriefer.
She was a secretary and a Catholic. She loved her dog Rocky, she enjoyed spending time with her grandchildren, doing yard work and watching TV. 
Survivors: mother, Mary Lee Schriefer; husband, Bobby McCord; son, Lance McCord (Jasmine); grandchildren, Payten McCord and Preslee McCord; brother, Gary Schriefer (Tina).
Preceded in death by her father, Clarence Schriefer.
Public viewing 8 a.m. to 5 p.m., Monday, November 15, 2021 and Tuesday, 8 a.m. to 12 noon at Thiele Cooper Funeral Home. 
Graveside service 1:00 p.m. Tuesday, November 16, 2021 at St. Joseph Catholic Cemetery with Rev. Matthew Huehlefeld officiating.
Memorial contributions may be given to St. Joseph Catholic Church or donor's choice.
Arrangements by Thiele-Cooper Funeral Home.