~Marvin Michalec~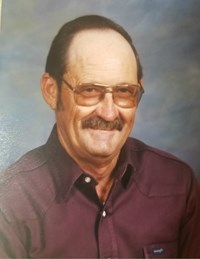 SHINER: Marvin Michalec, 70, passed away Sunday, June 11, 2017. He was born February 26, 1947 in Moulton to the late Julius and Theresia (Machart) Michalec.
He served in the U.S. Army and was a member of American Legion Post #201. He retired from the Texas Dept. of  Transportation in 1997 to enjoy his farm and his beloved family.
Survivors are his wife of 49 years, Madeline Chaloupka Michalec of Shiner; daughter, Melinda Michalec of Victoria; sons, Michael Michalec (Adona) of Shiner and Miles Michalec (Patricia) of Edna; 6 grandchildren and 1 great-grandchild; sister, Janet Michalec of Shiner; brothers, James  Michalec of Houston, David Michalec (Linda) of Shiner and Kenny Michalec (Cheryle) of Shiner; brother-in-law, Robert Maly of Shiner.
Preceded in death by his parents; step-mother, Bessie Michalec; sisters, Jerilyn Butler, Edith Fordice and Elizabeth "BeBa" Maly; brother, Edwin Michalec.
Visitation 5 to 7 p.m., Tuesday, June 13, 2017 at Thiele Cooper Funeral Home with Rosary recited at 7 p.m.
Funeral Mass 10 a.m., Wednesday, June 14, 2017 at Sts. Cyril & Methodius Catholic Church with Msgr. Dennis Darilek officiating. Burial to follow at St. Ludmila (Wied) Catholic Cemetery.
Pallbearers are Dennis Berger Jr., Dennis Chaloupka, Leon Svetlik, Rusty Hahn, Arthur Boedeker and Joseph Bujnoch.
Memorials may be given to God's Little Helper's  or Accolade Hospice.