~Jose Morales~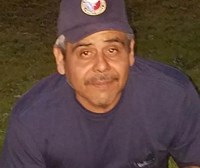 YOAKUM: Jose Luis Morales, age 55, passed away Sunday, January 9, 2022.
He was born February 1, 1966 in Taft, Texas to Joel and Maria Torres Morales.
He was a correctional officer for the Texas Department of Corrections Stevenson Unit for 18 years. He was dedicated to his work and family. He enjoyed fishing, carpentry, working in his yard and on cars.
Survivors: father, Joel Morales Sr.; wife of 25 years, Velma Morales; step-daughters, Leslie Ann Chavez (Travis Mesa) and Jessica (Chris) Howard; step-son, Justin Munoz; 12 grandchildren; brothers, Joel Morales Jr., Javier (Tina) Morales, Jerry (Dalia) Morales and Julian (Mindra) Morales; sister, Joanna Morales.
Preceded in death by: mother; grandparents, Margarita & Gregorio Torres.
Visitation 4-6 p.m. Friday, January 14, 2022 at Thiele-Cooper Funeral Home.
Funeral 10:00 a.m. Saturday, January 15, 2022 at Thiele-Cooper Funeral Home with Pastor Javier Morales officiating.
Memorial contributions may be given to At The Well Christian Ministries 218 N. Magnolia St, Luling, Texas 78648.
Arrangements by Thiele-Cooper Funeral home 361-293-5656.