~Davies Picha~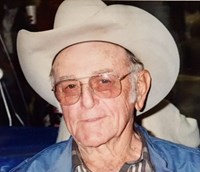 SHINER: Davies Picha, age 98, passed away Thursday, February 14, 2019.
He was born September 15, 1920 in Gonzales County to Frank and Rosie Hanna Picha.
Life many Central Texans born during that time, he was a child of immigrant parents that grew up during the Great Depression. During those tough times, learning to make your own way wasn't an option, it was a necessity. Those lessons and memories stayed with Davies always, as he valued honest work, no matter how hard it was, and he didn't tolerate nonsense.
Although times were often hard, he always had a soft spot for his beloved wife, Albina, of 63 years. The light of his life throughout their long marriage, she could always put a smile on his face and bring out the best in him.
Outside of the family farm, Davies worked at Western Auto in Shiner and Yoakum, Machac Hardware, and Yoakum Gin & Feed.
Survivors: daughter, Patsy Fric of Port Lavaca; sons, David Edward Picha (Lynda) of Yoakum, Ronald Picha (Marcie) of Sweet Home and Jimmy Picha of Houston; 6 grandchildren and 8 great-grandchildren.
Preceded in death by: parents; 4 sisters and 5 brothers.
Visitation 5-7 p.m. Tuesday, February 19, 2019 at Thiele-Cooper Funeral Home.
Funeral service 11:00 a.m. Wednesday, February 20, 2019 at Thiele-Cooper Funeral Home with Rev. Matthew Huehlefeld officiating. Burial Shiner Catholic Cemetery.
Pallbearers: Keith Picha, Kevin Picha, David Picha Jr, Sean Fric, Spencer Brandt and Connor Brandt.
Memorial contributions may be given to Crown Hospice, Stevens Healthcare & Rehab or donor's choice.