~Rose Pish~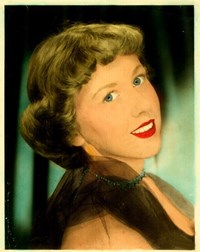 YOAKUM: Rose Lee Pish, age 83, passed away Friday, November 12, 2021. She was born December 4, 1937 to Curtis and Margaret Warren Butler.
In her career days, she was the assistant to the President of Circle Y, and a past bookkeeper at H & H Café & Bakery, and assisted in running the family business, L.J. Pish & Son Saddlery, of which their son Michael resurrected said brand as he later built on that Legacy. She had a passion for family gatherings, dancing, and music of all kinds. She spent many summers traveling to rodeos with her family and was known as "Mama Rose" to area cowboys for the way she cared for and mothered them. For many years she served alongside her husband as local secretary for the Texas Youth Rodeo Association. Her love of horses even saw her and her husband as part owners of a winning thoroughbred racehorse named "Better Than Mama" of which their son Danny was the horse's trainer. She was strong in her Catholic Faith and was a member of the Catholic Daughters of America.
Survivors: daughters, Vickie Pish Davies and Sandy Pish Berger (Jimmy); sons, Mike Pish (Jodie), John Pish (Gilbert) and Dan Pish (Sabina); 13 grandchildren, 19 great-grandchildren and 2 great-great-grandchildren; sister, Judy Plumley.
Preceded in death by: parents; husband, James Leon Pish; son, Jimmy Pish; grandson, Blain Berger; son-in-law, Chris Davies.
Visitation 6-7 p.m. with a Rosary at 7 p.m. Thursday, November 18, 2021 at Thiele-Cooper Funeral Home.
Funeral Mass 10 a.m. Friday, November 19, 2021 at St. Joseph Catholic Church with Rev. Matthew Huehlefeld officiating. Burial Yoakum Oak Grove Cemetery.
Pallbearers are grandsons Joseph Daniel Pish, Adam Pish, Dusty Pish; grandsons-in-law Cameron Kohutek, Anthony Nunez; nephew JJ Plumley.
Honorary Pallbearers: grandsons Adam Pish, Curt Pish, Luke Martinez; grandson-in-law John Rayburn; nephew Kalieb Balsley.
Memorial contributions may be given to the American Cancer Society or Donor's Choice.
Arrangements by Thiele-Cooper Funeral Home 361-293-5656.