~Shirley Price~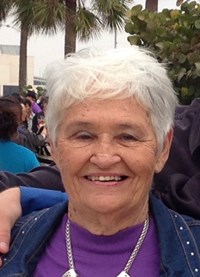 YOAKUM: Shirley Price, 83, completed her earthly journey, Thursday, July 11, 2019, surrounded by her loving family. She was born August 20, 1935 in Roaring Springs, Texas to the late Jiggs and Artie (Seals) Tucker.
She was a homemaker and retired teacher's aide for Yoakum ISD. She was a member of First Baptist Church, and was a strong Christian, with unwavering faith all the days of her life. She spent her life loving her God, her church , and her family and friends.
Survivors are her beloved husband of 62 years, Dan Price of Yoakum; daughter, Danna Snodgrass (Paul) of Juno Beach FL.; sons John Craig Price (Sharon) of Yoakum and Joe Price (Rita) of Las Vegas; 5 grandchildren and 2 great-grandchildren; sisters, Mary Whitley (Skip) of Jupiter, FL. and Jeanelle Dean (Jimmy) of Willis, Texas.
Preceded in death by her parents.
Graveside Service 10 a.m., Monday, July 15, 2019 at Yoakum Oak Grove Cemetery with Rev. Richard Bowden officiating.
Memorials may be made to First Baptist Church.