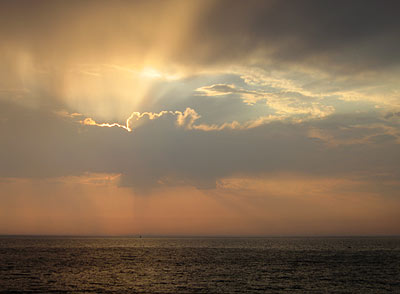 ~Orville Pruetz~
YOAKUM: Orville Otto Pruetz was born January 17, 1938 in Yoakum, Texas and passed from this world on June 2, 2019. Orville shared his birthday with his late wife Dorothy Jean Elizabeth Gallia Pruetz (January 17, 1940-November 21, 2012), who was the love of his life.
Orville worked for the Texas Department of Transportation for most of his life, where he put up with numerous recent Aggie graduates to whom he taught real skills in civil engineering. Prior to his work with the Highway Department, he had memorable years working at Circle Y and at Woldorf's Lumber Company.
Orville graduated from Yoakum High School and attended Victoria College. His passion was cars, especially Fords, and he drew house plans for many families in the Yoakum area. He also enjoyed traveling to visit his children and grandchildren, cheering for the Dallas Cowboys, and camping with his  family at Concan, Texas. Orville and Dorothy had numerous pets and instilled a love of animals in their children. Orville lived in Yoakum, Texas until late 2018 when he moved to Argent Court assisted living in Bastrop, Texas where he enjoyed a community of good friends and neighbors.
Orville was born to Ernest Lee Pruetz (1907-1986) and Dorothy Catherine Cornelius Leigh (1912-1997) of Yoakum. He is also preceded in death by three of his siblings: Ernestine Lou Pruetz Patek (1931-2008), Harry Lee Pruetz (1942-1996), and Katheryn Sue Pruetz (1949-1994).
Devoted husband, father, uncle and grandfather, Orville is survived by his two children: Dr. Jill Pruetz, of Smithville, Texas and Todd Pruetz, of San Antonio, Texas as well as a son-in-law, Dr. Thomas LaDuke of Blakeslee, Pennsylvania and daughter-in-law Erin Pruetz, of San Antonio, Texas. He supported his children in college and beyond, contributing significantly to the success of Jill's research and development projects in African countries while sharing his passions of woodworking and auto mechanics with Todd well into his later life.
Orville is survived by two sisters, Ceclie Marie Austin and Evelyn Fay Ivy. Orville had three grandchildren: Devin, Faith & Grace Pruetz (San Antonio), many nephews and nieces, including Larry, Mark, Ronnie and Malcom Jacob; David, Sharon, Carma, and Teresa Austin; Wayne, JoBeth, Vicki, Frank, Kenny, Karie and Karon Gallia; Chris "Scotty" Pruetz and Evelyn Ivy; Jim and Rocky Patek and Kedre Parsons, and numerous grandnieces and nephews, including Holly, Karie, Michael, Robert and Sam Jacob and Wendy Patek Hughes, and their families.
Visitation 5-7 p.m. Monday, June 10, 2019 at Thiele-Cooper Funeral Home.
Rosary 12:30 p.m. followed by Funeral Mass 1:00 p.m. Tuesday, June 11, 2019 at St. Joseph Catholic Church with Rev. Matthew Huehlefeld officiating. Burial St. Joseph Catholic Cemetery.
Pallbearers: Todd Pruetz, Devin Pruetz, Larry Jacob, Mark Jacob, Ronnie Jacob, and Malcom Jacob.
Donations in memory of Orville can be made to the Neighbor Ape non-profit organization, Healthcare Project, which provides aid to rural Africans in Senegal, West Africia where healthcare is lacking (via Dr. Jill Pruetz, 127 Farris Ln, Smithville, TX 78957 or the Global Giving website, using keywords Neighbor Ape).