~Eugene "Geno" Pustka~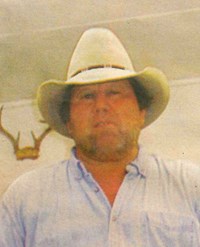 SHINER: Eugene "Geno" Pustka, 73, passed away Saturday, April 14, 2018. He was born August 18, 1944 in Lavaca Co. to the late Alois and Adela (Furch) Pustka.
He retired from  TxDot after 30 years of service and had Geno's Wildgame Smokehouse for meat processing.  He loved laughter, life and his family.
Survivors are his wife of 50 years, Betty Berckenhoff Pustka of Shiner; son, Marlon Pustka of Shiner; 3 sisters, Irene Kutach (Julius) of Hutto, Bernice Kifer (Glyn) of Gonzales and Evelyn Siegel (Richard) of Bryan; 3 brothers, Jerome Pustka (Irene) of Shiner, Dennis Pustka (Mary) of Montgomery and Paul Pustka (Susan) of Shiner; numerous nieces, nephews and friends.
Preceded in death by his parents; sister, Adele Henkhaus; 3 brothers, Louis, Mark and Johnny Pustka.
Visitation 5 to 7 p.m., Monday, April 16, 2018 at Thiele Cooper Funeral Home with Rosary recited at 7 p.m.
Funeral Mass 10 a.m., Tuesday, April 17, 2018 at Sts. Cyril & Methodius Catholic Church with Rev. Bryan Heyer officiating. Burial to follow at Shiner Catholic Cemetery.
Memorials may be given to Sts. Cyril & Methodius Catholic Church or Shiner Volunteer Fire Dept. or Shiner Public Library.