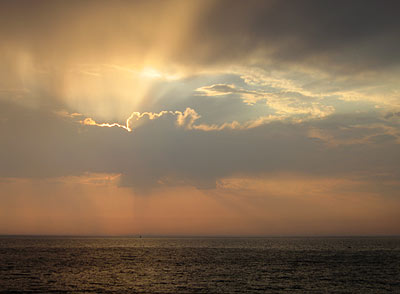 ~Manuela Dorothy Sanchez~
YOAKUM: Manuela Dorothy Sanchez, 78, of Yoakum was called home to Heaven on November 15, 2021. She was born on May 10, 1943, to Macedonio and Maria Maciel.
Dorothy started working at an early age and was a hard worker. She worked at Steven's Nursing Home, St. Joseph Catholic Church, Dairy Treet and the City of Yoakum. She was also employed as a personal caregiver. She eventually landed at the Lavaca County Sheriff's Office where she worked as a cook until she retired.  Dorothy was a phenomenal cook and was always happy to cook and bake for her family and friends. It was not unheard of her for to call each of her kids before a holiday to ask them what dish they wanted her to make for dinner and she would make every single thing they requested. She also loved to gamble. She was always buying scratch-off tickets and enjoyed her trips to Coushatta, Laughlin and Vegas with her sisters, daughters and sons-in-law.
A devout Catholic, Dorothy was a parishioner at St. Joseph Catholic Church and participated in various ministries. She was a founding member of the Altar Society and member of the Catholic Daughters of America.
Dorothy is survived by her daughters, Lisa Sanchez and Kathy Sanchez of Yoakum, Carol Sanchez-Cuellar and husband Joe of Round Rock, and Melinda Moreno and husband Jesse of Sugar Land; their father, Carlos Sanchez of Yoakum; grandchildren, Laken Vasquez (Jathan), Kaylee and Jordan Garza, Jesse, Christian, Nathan, Noah and Madelyn Moreno, and Dominic Cuellar; great grandson, Lincoln Vasquez; sisters, Paula Ramirez, Alice Nunez, Rose Mata, Josie Garcia, Mila Nolte, Mary Loa, Celia Mauric, Helen Soto and Dobie Johnson; and brothers Frank Maciel, Thomas Maciel, Alex Maciel, Macedonio Maciel, Jr, Robert Maciel and David Maciel.
Preceded in death by her parents, Macedonio and Maria Maciel and brother Maurice Andrew Maciel.
Visitation 5-6 p.m. with Rosary recited at 6:30 p.m, Friday, November 19, 2021 at Thiele-Cooper Funeral Home.
Funeral Mass 10 a.m. on Saturday, November 20, 2021, at St. Joseph Catholic Church with Rev. Matthew Huehlefeld officiating. Burial to follow at St. Joseph Catholic Cemetery.
Pallbearers are Robert Alvarez, Richard Garza, Ramon Sanchez, Ricky Nunez, Anthony Maciel and Micaela Maciel.
Memorials may be given to St. Joseph Catholic Church.
Arrangements by Thiele-Cooper Funeral Home, 361-293-5656.