~Sarah "Happy" Schmittgens~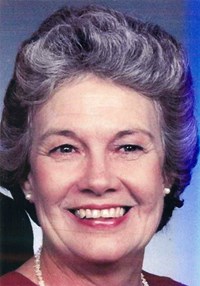 YOAKUM: Sarah "Happy" Schmittgens, age 88, passed away Tuesday, July 9, 2019.
She was born March 21, 1931 in Waco to William Cameron (Cam) and Mary Elizabeth Mayfield Alexander.
She was a homemaker. She belonged to the Yoakum Hospital Auxiliary, Progressive Study Club, Philomathic Club, Friends of the Library, United Methodist Women and First United Methodist Church.
Survivors: husband, William (Bill) A. Schmittgens; daughter, Paula Raney (Roger) of Yoakum; son, David Schmittgens (Ann) of Sugar Land; grandchildren, Matthew Raney, Melissa Lucas (Mike), Joe Schmittgens (Melanie), Sam Schmittgens (Sarah) and Amanda Schmittgens; 6 great-grandchildren; brother, Bill Alexander (Mary) of Flowery Branch, Georgia; nephew, Don Cross (Lolly) of Houston.
Preceded in death by: parents; son, James William Schmittgens; sister, Ann Alexander Cross.
Visitation from 9:00-10:00 a.m. with Funeral Service at 10:00 a.m. on Saturday, July 13, 2019 at First United Methodist Church with Rev. Warren Hornung officiating. Burial Yoakum Restland Cemetery.
Pallbearers: Matthew Raney, Joseph Schmittgens, Samuel Schmittgens, Michael Lucas, Bob Harbers and Al Veselka.
Memorial contributions may be given to First United Methodist Church, C.F. Foundation or donor's choice.