~Rosalie Siegel~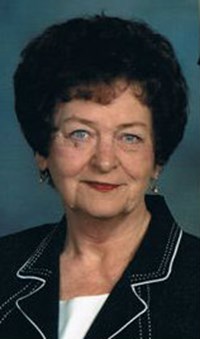 SHINER: Rosalie Marie Siegel, age 74, passed away on Saturday, June 24, 2017.
She was born March 15, 1943 in Shiner to Bennie and Flora Blaschke Barcak.
She was a pharmacy tech for Quality Pharmacy and a Catholic.
Survivors; son, Kenny Siegel (Christine) of Shiner; 2 grandchildren, Kaleb Siegel and Emma Siegel; niece, Tiffany Wegener; nephews, Brandon Siegel, Brett Siegel and Jason Siegel.
Preceded in death by: parents; husband of 47 years, Jerry J. Siegel.
Rosary at 6:30 p.m. on Tuesday, June 27, 2017 at Thiele-Cooper Funeral Home.
Funeral Mass at 10 a.m. on Wednesday, June 28, 2017 at Sts. Cyril & Methodius Catholic Church with Rev. Bryan Heyer officiating. Burial at Shiner Catholic Cemetery.
Pallbearers: Jeff Siegel, David Blaschke, Kaleb Siegel, James Blaschke, Jeff Mraz and Jeff Darilek.
Memorial contributions may be made to Sts. Cyril & Methodius Catholic Church.
Arrangements by Thiele-Cooper Funeral Home 361-293-5656.