~Penelope Sims~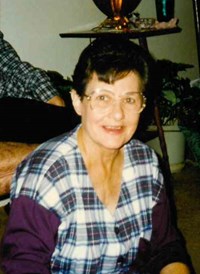 YOAKUM: Penelope J. Sims, 77, passed away Monday, March 9, 2020. She was born September 3, 1942 in Houston to Robert Conley  and Mildred (Hollan) Grissom.
She loved the beach, fishing, dancing and collecting salt and pepper shakers.
Survivors are her daughters, Tammy Sayre of Hutto and Dandy Kloesel and husband Alan of Shiner; her 102 year old mother, Mildred Grissom of Houston; 3 grandchildren, Derrick, Kristen and Jennifer and 7 great-grandchildren.
Preceded in death by her father; sister, Shirley Hagar.
No service to be held according to her request.
Memorials may be made to Hebron Cemetery.
Arrangements by Thiele Cooper Funeral Home, 361-293-5656.