~Ruth Strelczyk~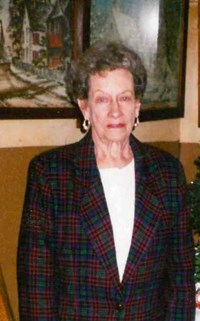 YOAKUM: Ruth Strelczyk, age 92, passed away Friday, May 11, 2018.
She was born June 22, 1926 in Massachusetts to Edgar and Edith Crosby Fielding.
She worked at Cow Country, Circle Y and Morrow Hardware.
Survivors: sons, Ronnie Strelczyk of Victoria and Douglas Riggs (Lori) of Yorktown; grandchildren, Douglas Riggs III, Sherri Barrera and Eric Riggs; sister, Jean Gavin; brother, Stanley Fielding.
Preceded in death by: parents; husband, Daniel Strelczyk; sister, JoAnn Blanche; brothers, Ernie Fielding, Kenneth Fielding, Robert Fielding and William Fielding.
Visitation 6:00-7:30 p.m. Monday, May 14, 2018 at Thiele-Cooper Funeral Home.
Funeral service 10:00 a.m. Tuesday, May 15, 2018 at Thiele-Cooper Funeral Home. Burial Holy Cross Catholic Cemetery in Yorktown.
Pallbearers: Byron Strelczyk, Brandon Strelczyk, Dennis Strelczyk, Douglas Riggs III, Flavis Kozielski and Frankie Seifert.
Memorial contributions may be given to St. Joseph School Endowment Fund.