~Darcy Mae Ullmann~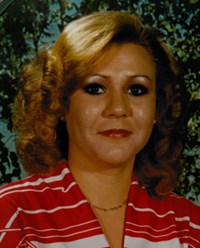 SHINER: Darcy Mae Ullmann, age 64, passed away Thursday, August 15, 2019.
She was born October 9, 1954 in Shiner to Milton and Rosalie Broz Guettner.
She was a homemaker, enjoyed sewing ,cooking, classic movies and spending time at the beach.
Survivors: husband, Ralph Ullmann of Shiner; sister, Betty Sestak of Shiner; brother, Morris Guettner (Tammy) of Shiner; and numerous nieces and nephews.
Preceded in death by: parents; and brother-in-law, Joe Sestak.
Visitation from 9:00 am – 10:00 am followed by 10:00 am Memorial Service , Saturday, August 24, 2019 at Shiner Lutheran Church with Pastor Chris Heinold officiating.
Memorial contributions may be given to the Shiner Fire Department or Shiner Lutheran Church.